The vision for the Buckover Garden Village remains as alive today as it was when first conceived in 2016. The Tortworth Estate, in partnership with St. Modwen, remain fully committed to delivering this exciting community and have used 2020 and 2021 to seize opportunities that have arisen, and also to reflect on the feedback from previous engagement events.
As you can imagine the demise of the Joint Spatial Plan, in which Buckover featured as a draft allocation, and the onset of the pandemic, has changed the nature of our ongoing technical work and stakeholder engagement. However, now that some Covid restrictions have been relaxed, and with progress on the South Gloucestershire new Local Plan, the Buckover Garden Village Team are moving ahead with renewed vigour.
Our master planning process has now been given additional focus on reflecting, for instance, how and where will we work and live in the post pandemic future where Covid 19 may continually reshape our world, and giving greater impetus to addressing the challenges of the Climate Emergency agenda set by South Gloucestershire.
The situation remains that the Tortworth Estate and St. Modwen have always said that they wanted Buckover Garden Village to be plan-led, but with the current policy vacuum that exists, this situation will be kept under review. However, the commitment remains to continue to update and genuinely engage as we have done to date. And, at an appropriate time before any planning application is submitted, we will hold a public event, open to everyone.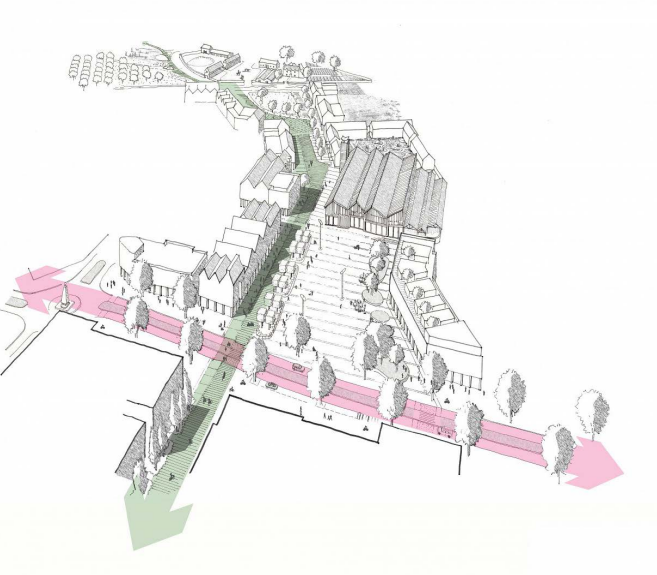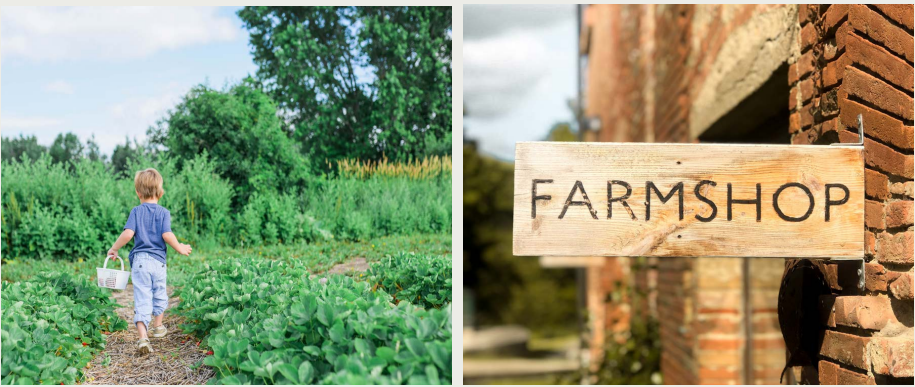 Background and History.
In 2016 the Tortworth Estate submitted a concept document for a new "Garden Village" at Buckover. This was in response to the West of England Joint Spatial Plan to deliver at least 105,500 homes in the period between 2016 and 2036.
We set out the background, rationale and vision for a possible new garden village whose masterplanning and design would be Green and Blue Infrastructure led around the key themes of Nature, Health and Wellbeing with the overall concept "to provide a thriving wholly sustainable community which is seen as a positive legacy by future generations."
To achieve this Buckover would comprise not just up to 3,000 homes, including an element of intergenerational living and affordable rental property for existing local people, but a mixed use community offering employment, health, education facilities and retail together with the necessary transportation and communications infrastructure, community facilities and green open spaces.
Crucially the site is not in the Green Belt, it is free from any restrictive planning designations, and benefits from being under the ownership of just one party - Tortworth Estate.
The Tortworth Estate embraces the Garden Village concept because it accords with our sustainable beliefs, and the principles behind our successful estate management. It is taking a refreshing look at how we plan for the homes we will need in the future and begins with what is, in effect, a largely blank canvass. This avoids poor planning by ensuring that there is a holistic approach planned from the outset rather than trying to deliver large-scale housing bolted on to the edge of our towns and villages.
Following lengthy public consultation and full endorsement by the West of England Authorities, the Joint Spatial Plan was submitted to the Secretary of State for Examination in Public (EiP) in April 2018. Buckover Garden Village was chosen as one of the five South Gloucestershire Strategic Development Locations (SDLs) to deliver 3,000 houses, employment opportunities and key infrastructure; of which 1,500 houses are to be built within the lifetime of the Joint Spatial Plan.
In the Autumn of 2019 the West of England Authorities were advised by the EiP Inspectors to withdraw the Joint Spatial Plan, not because of the proposed allocations but because of the process that had been followed. The JSP was subsequently withdrawn.
South Gloucestershire Council are now pursuing their own new Local Plan whilst working collaboratively with the other West of England Combined Authorities and the West of England Spatial Development Strategy. The latest news on the Local Plan can be found here:- https://beta.southglos.gov.uk/new-local-plan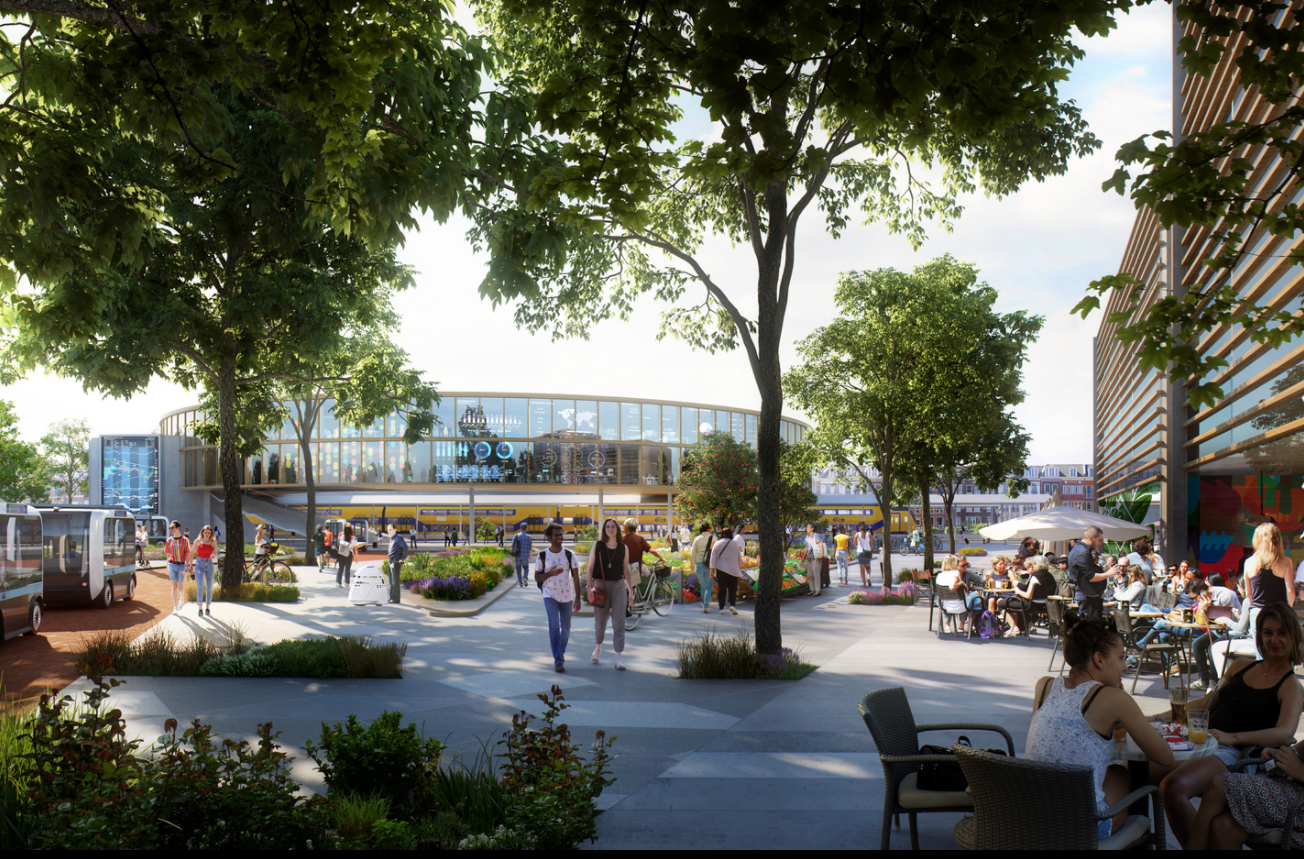 Garden Communities – from yesteryear to today
At the start of the 20th Century Ebenezer Howard published "Garden Cities of To-morrow". He argued that "there should be an earnest attempt made to organise a migratory movement of population from our overcrowded centres to sparsely-settled rural districts" through Garden cities as they form complete sustained urban economies, comprising of industry, orchards, offices, shops, and housing which complements the landscape and agricultural land surrounding.
He emphasised that "the unique merger of Town and Country characteristics are the underlying principle features of a Garden City. As the Garden City grows "the free gifts of nature – fresh air, sunlight, breathing room and playing room – shall be still retained in all needed abundance….and life may become an abiding joy and delight."
At the start of the 21st Century the TCPA published "Re-imagining Garden Cities for the 21st Century" which argued that the Garden City principles could help overcome the stigma of building new communities that have too many poor developments and inadequate infrastructure provision.
In 2015 Lord Matthew Taylor, an advisor to the government, published "Garden Villages – Empowering Localism to Solve the Housing Crisis". The report set out that "many small new garden communities are needed (as well as some larger ones) if we are to scratch the surface of the housing problem".
These century old principles, that are as relevant today as in yesteryear, are ones that the Tortworth Estate embraces.
---
Ebenezer Howard illustrated ideas through the diagram of the 'Three Magnets', in which the "chief advantages of the Town and of the County are set forth with their corresponding drawbacks, while the advantages of the Town and Country are seen to be free from the disadvantages of either."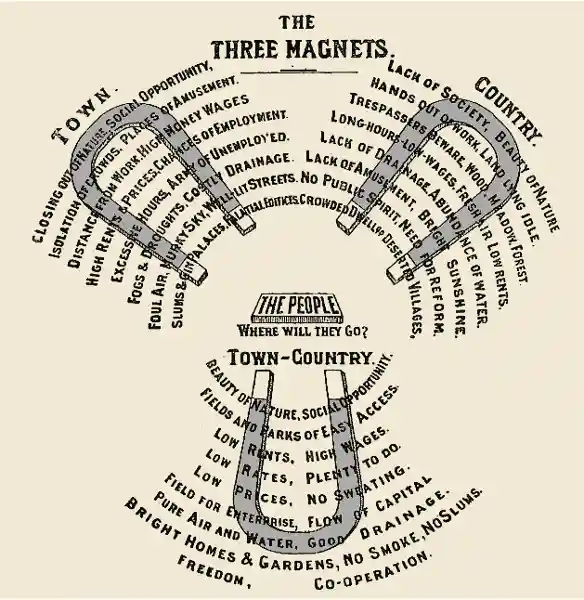 Engagement.
During the period May 2016 to January 2018 the Estate devoted much time to meeting various local groups, residents, Parish and Town Councils and businesses face-to-face to understand existing challenges and the opportunities that people tell us about for the future. Our aim is to work in a collaborative manner. We have faced challenging questions but also received constructive help and advice on what is required in a new Garden Village at Buckover. In addition, we are exploring what makes a successful community, how you create that community from scratch and how you ensure it remains sustainable into the future. Our firm belief is that we need to "complement rather than compete" with local facilities and communities already in place.
This work culminated in our beginning a series of consultation events in April 2018. The first event was for representatives from local groups, organisations and service providers. A full report on this workshop was published in August and can be found under the attachments section below.
In July 2018 a second workshop was held for individual households who live on, or adjacent to, the proposed Garden Village site. The report of that workshop can also be found under the attachment's sections below. At this householder event interest was expressed in forming a resident's liaison group and this will be organised in due course. Engagement continued with stakeholders, householders and various interest groups throughout 2018 and 2019.
In July 2019 an event was held with residents in the Crossway Lanes area to hear their views on current traffic issues and the likely impacts of Buckover Garden Village. The feedback given at that event is being used to inform the master planning process.
In March 2020 the UK entered lockdown due to Covid 19 and this led to us pausing our community and engagement work.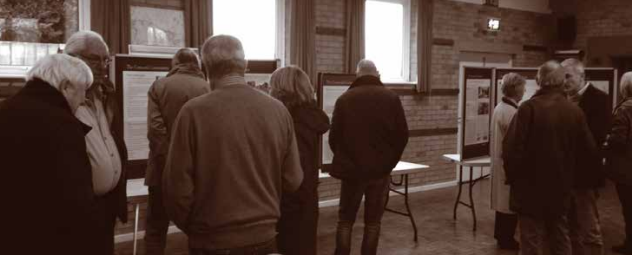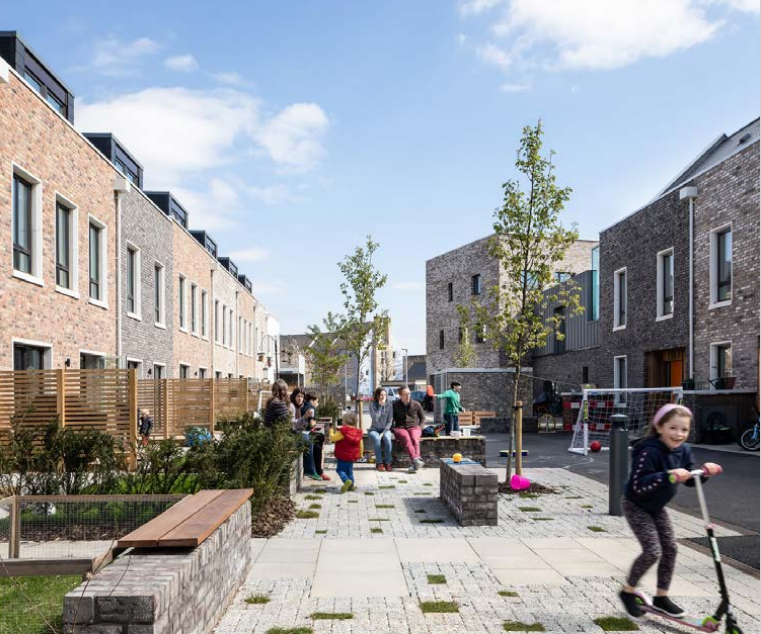 Milestones.
An important milestone was reached in October 2016 when the draft site allocations in the West of England Joint Spatial Strategy (JSP) were endorsed for public consultation. Buckover was identified for a potential new Garden Village of up to 2,200 homes.
In July 2017 the Tortworth Estate announced St Modwen as its partner to deliver the Buckover Garden Village.
In April 2018 the West of England Authorities submitted the Joint Spatial Plan to the Secretary of State. During 2019 the Examination in Public began, but was curtailed when the Inspectors published various letters advising the West of England Authorities to consider the "soundness" of the current proposals.
At the South Gloucestershire Council Meeting in February 2020 a recommendation was made, and duly accepted:- "Council resolves to withdraw the West of England Joint Spatial Plan (JSP) as submitted to the Secretary of State for examination on 13 April 2018"
In 2020/21, under the Local Plan process, South Gloucestershire Council conducted the following events:- July – October 2020 "Call for Sites" invited. November '20 – March '21 "Issues and Approaches" consultation.
The Buckover Garden Village Team responded positively to both consultations.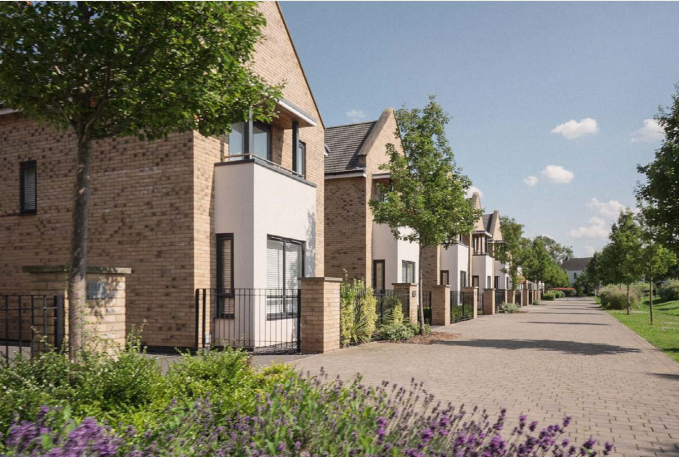 What Happens Next?
The proposals for a Garden Village at Buckover remain in place, and continue to be progressed, as the requirements for new homes, employment and inward investment in the rural infrastructure have not gone away.
Under their new Local Plan South Gloucestershire Council are deliberating on the potential options for growth and anticipate publicising their outcomes in 2022. The Local Plan is responding to the long term requirements of both existing and future residents over the next 20 years looking forward to 2042. The Examination in Public is expected to take place in 2023 with a new plan being adopted during 2024.
In the meantime, we still want to hear your views, and thank you to all those who have already been in touch, and we will keep you updated on this web page.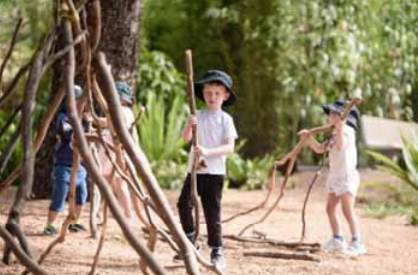 Timeline.
We have put together a timeline to show significant events during the process:
2015

November
December

West of England/South Glos Council Workshops on Joint Spatial Plan and Transport consultations
2016

January

Estate submits responses to JSP and JTS consultation which includes Buckover Village Garden -see documents on this page
West of England Joint Spatial Plan: Issues and Options consultation closes
West of England Joint Transport Study (JTS): Issues and Options consultation closes

May

West of England releases responses to JPS and JTS consultations

June
July

South Gloucestershire Council Local Plan: Policy, Sites and Places formal consultation commences
Estate attends Falfield Parish Council meeting: http://www.falfield.org.uk/cMinutes190716.pdf
South Gloucestershire Council submit Expression of Interest: Locally-Led Garden Villages, Towns and Cities
to The Department for Communities and Local Government - see document on this site.

August
September

Estate submits response to Local Plan: Policy, Sites & Places consultation
South Gloucestershire Council Local Plan: Policy Sites and Places formal consultation closes
Estate meets with Falfield Parish Councillors, referenced at this link but full notes yet to be published: http://www.falfield.org.uk/dMinutes200916.pdf
West of England Planning, Housing and Communities Board and Joint Transport Executive Committee agenda and papers released for October meeting. Buckover Garden Village included draft JSP consultation.

October
November
2017

January
February

Estate receives official notes of the meeting between Falfield Parish Council and the Tortworth Estate held in September 2016. Please see attachments above.

March
July

On the 24th July 2017 the Tortworth Estate announced St Modwen as its partner to deliver the Buckover Garden Village concept. For further details please see Media Statement under Attachments above.

September/October

South Gloucestershire Council's Public Consultation on new Local Plan and Strategic Development Locations

November

All four Councils making up the West of England Partnership voted to approve and press ahead with the draft Joint Spatial Plan (JSP) which outlines how 105,000 houses are to built across the West of England area by 2036, including 32,500 new homes to be built in South Gloucestershire. Buckover Garden Village remains in the JSP as a committed allocation. The plan is now open for consultation (see above right) before being submitted to the Secretary of State for approval in 2018.
Master Planning work and meetings continue.
Specialist technical and environmental companies continue with the site investigation, transport and sustainability matters.
Secretary of State for Communities and Local Government, Rt Hon Sajid Javid MP pledges action to "fix the broken housing market". Full speech can be found here:-

https://www.gov.uk/government/speeches/sajid-javids-speech-on-the-housin...

December

Master Planning work and meetings continue.
Work on future Community Governance for Buckover Garden Village continues.
2018

January

Public Consultation on the West of England Joint Spatial Plan (JSP) ends.

March
April

South Gloucestershire Council, as part of their West of England Joint Spatial Plan and their own Local Plan process, begin a series of "Stakeholder Workshops" for various Strategic Development Locations (SDL's) to run over the Spring and Summer. Their first event will be focussed on the future growth at Charfield. The other SDL's are:- Coalpit Heath, Buckover Garden Village, Thornbury, and Yate and Chipping Sodbury.
On 17th April a Buckover Garden Village workshop was held for representatives from local groups, organisations and service providers.
The Rt Hon James Brokenshire MP was appointed Secretary of State for Housing, Communities and Local Government.

May

Mr Malcolm Rivett BA (Hons) MSc MRTPI and Mr Steven Lee BA (Hons) MA MRTPI were appointed as Inspectors to conduct the Examination and determine whether the JSP is sound and legally compliant.

July

Workshops held specifically for households living within, or immediately adjacent to, the proposed site. Please contact us at bgv@mediationinplanning.co.uk if you did not receive an invite and, by living within the proposed site, feel you should have been included.

August

Further details of the JSP process and Examination in Public (EiP), now expected in 2019, can be found here:
https://www.jointplanningwofe.org.uk/consult.ti/JSPPublication/viewContent?contentid=354419
The feedback report on the first workshop held on April 17th this year was published and can be found under the attachments section above.
The EiP Inspectors confirmed a delay of at least 7 months to the EiP timetable with the Councils now proposing the hearings to begin in May 2019, instead of October 2018, as originally anticipated.

November
December

The feedback report on the second workshop held on the 19th and 20th of July 2018 was published and can be found under the attachments section above.
2019

February
March

Update on further community engagement published and can be found under attachments above.
Ongoing individual meetings between Buckover Garden Village Team and local residents continue.

April

The Inspectors advised on 11th April that the JSP Examination Hearing Sessions will commence on Tuesday 2nd July 2019.

June

Buckover Garden Village team made public their response to questions raised by the Inspectors at the current Examination into the JSP, in respect of the Buckover Garden Village Strategic Development Location (Matter 7.8: Buckover Garden Village SDL). All of this submitted information can be found here:- http://mediationinplanning.co.uk/jsp-matters/
JSP Examination Hearing Sessions begin.

September
October
November
2020

January

Avison Young (Real Estate and Planning Consultants) join the Buckover Garden Village Team

February

South Gloucestershire Council voted to withdraw from the Joint Spatial Plan.

March

United Kingdom enters lockdown due to Covid 19 with ongoing restrictions and consequences for ongoing technical work and community engagement.

April
June
July

South Gloucestershire Council "call for sites" under the Local Plan Delivery Programme opens and runs from 7th July until the 20th October 2020. Details can be found here https://consultations.southglos.gov.uk/consult.ti/Call_for_sites_2020/consultationHome
Buckover Garden Village team continue with further technical work and master planning and to consolidate the work undertaken thus far. Consideration is also being given to responding to the various Climate Emergency declarations made by local Councils and also what different approaches may be needed for a community of the future in light of the Covid 19 pandemic.

August
November

South Gloucestershire Council "Issues and Approaches" consultation, under the Local Plan Delivery Programme opens and runs until March 2021.
2021

During 2021 the country continued to suffer from the Covid 19 Pandemic with the associated consequences. Our technical work, particularly around transport opportunities for Buckover, and limited stakeholder engagement continued where practical.

May

West of England Mayoral, and various local council, elections take place.

October

West of England Combined Authority and West of England Joint Committee due to meet to consider "City Region Sustainable Transport Settlement" and the "Bus Service Improvement Plan". This meeting was postponed and is due to take place in December 2021.

December

At a meeting of the South Gloucestershire Council's Cabinet various aspects of the draft South Gloucestershire Local Plan were approved for consultation during the period 7th February to 21st March. The Cabinet report also gave a high level timeline of Local Plan adoption taking place in 2024.
Lord Deben, Chair of the UK Committee on Climate Change, gave the keynote address at the TCPA 2021 Annual Conference in November where he argued that 'unless we change the planning system fundamentally, we won't reach net zero.'
He welcomed the government's commitment to achieving net zero, and its road map for getting there, but said that the proposals don't address two very important things: land use and behaviour change. His speech struck a hopeful note, suggesting that behaviour change is already underway, with more people working from home, travelling less often to meetings, living more within their communities, with an emphasis on getting where they needed to be by foot. This approach, he suggested, makes for a community, 'but it also makes for a more sustainable community. And that is what really matters'.
He concluded by saying 'I think it's very exciting. I think the world that we're going to build, and the ways we're going to build it, are not only challenging, but exhilarating. I think, if we fix our eyes on building a greener, cleaner, kinder, better world, then the battle against climate change will become much more exciting, and much easier. Our job is to make sure it is also a battle which is fought fairly so that all are able to benefit and none are asked to pay more than they can. That part of it will also be helped if we get the planning system right.'